Main content starts here, tab to start navigating
FAQ's
When will Peter Pan Bistro opening reopen for dining?
Peter Pan Bistro will reopen when provided with the appropriate guidelines, safety and health protocols by the Ontario government.
Where can I see your menu and photos of the food?
You can see the Peter Pantry menu at www.peterpantry.ca
How do I order?
Here on our website (click the red "Peter Pantry Order" button). You can also place an order by phone 416.792.3838.
If I order by phone, can I pay cash on pickup?
We are not accepting cash payments.
Do you charge a delivery fee?
We do not charge a delivery fee, though the minimum for delivery is $100.
Can I pick up my order at Peter Pan Bistro?
Yes, we offer curbside pickup. Choose the pickup option when you place your order. Scheduled curb side pickup is available from 11:00am – 8:00pm Tuesday - Sunday. We limit one person in the restaurant pick up area at a time.
Do you accommodate allergies?
We will do our best to accommodate all allergies and dietary restrictions. Please indicate in your online order your requirements or for more information please call us directly at 416 792 3838.
What is your delivery zone?
Our boundaries are highway 427 in the west, Victoria Park Ave. in the east, highway 401 in the north and the lake Ontario in the south.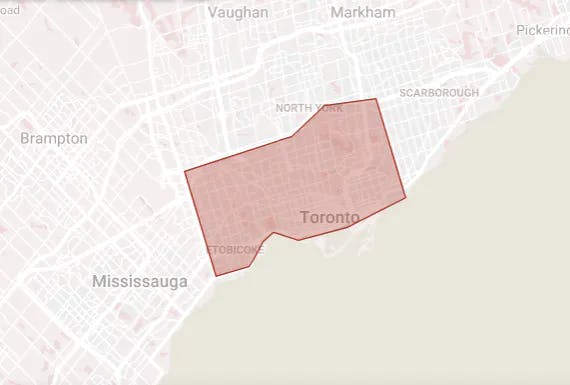 Why is the food vacuum packed?
By vacuum packing we are able to ensure a longer, fresher better tasting product. Vacuuming provides flexible package forms, which reduce the volume of the contents, package and packing required allowing for clean easy storage in the fridge or the ability to freeze the product in its original packaging.
What does Sous Vide mean?
Sous vide is a method of cooking in which food is vacuum packaged and cooked in a precisely controlled environment. Chefs can accurately regulate cooking times and temperatures to ensure the best flavour, texture and consistency of the specific food they are preparing.
How long does the food stay fresh for?
Food can stay fresh up to one week in the fridge or placed in the freezer in its original packaging for future consumption.
Can I freeze the bags?
Yes! All of our vacuum sealed food is freezer safe and can be enjoyed thawed from the freezer with the same preparation instructions. For best results when thawing, run under cold running water.
Are you doing next day delivery?
We start next day delivery May 14, 2020. Orders must be received and confirmed before 1:00pm for next day delivery or choose a specific date upon checkout. Delivery slots are on a first come first serve basis. Delivery days are Tuesday - Saturday.
When will my order arrive on my delivery day?
On delivery day you will get a message indicating an approximate delivery window. When the driver gets to be about 15-minutes from your chosen delivery address you will get another text. If you have chosen a contactless pickup, another text will be sent after the driver has dropped off your box.
I live in a condo/apartment building, how will I receive my order?
We ask that if you live in a building with multiple apartments that you come down to the lobby to accept your order from our delivery driver. Our drivers will not use elevators or internal staircases to deliver. When you receive the 15-minute heads up text from the driver that is the perfect time to go down to the lobby or the requested delivery area that you have put in your order.
I am in quarantine and can't leave my apartment.
If you are in quarantine and can't come down to the lobby or front door to receive your order we ask that you inform us prior to delivery. We will do our best to accommodate all 'drop off at door' deliveries.
I want to order something but it is sold out!
We update new stock everyday at 10:00am. Items are on a first come first serve basis and we are doing best to keep up with demand. In order to secure your items, you have to checkout and receive a confirmation email. Having them in your cart does not ensure that you will be able to order them.
Are you a Nut/Gluten/Dairy free facility?
No. Dishes that are gluten and dairy free are indicated on the menu. We are not a nut free facility. Although we have no nuts or peanuts in the items we deliver, we have these products in our facility.
Do you take back the plastic litre, half litre and 250 ml containers?
Yes. We will happily take back our containers. Please put them out when you receive your next order and our driver will collect them.
My order still hasn't arrived... who can I contact?
We are working hard to ensure all orders are delivered on time. If you have any questions about your delivery please call 416 792 3838.